RFR009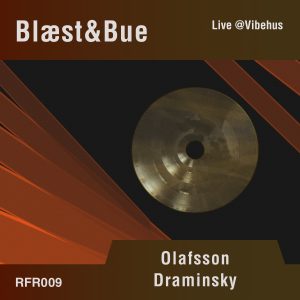 Live @Vibehus
Blæst&Bue
Henrik Olafsson: double bass.
Jakob Draminsky Højmark: electro-acoustic melodions and FX.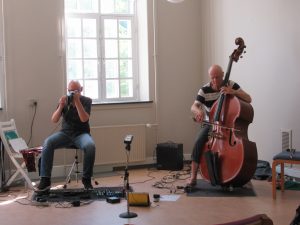 This album documents one of several live performances and home sessions where Olafsson and Draminsky under the name Blæst&Bue (Wind&Bow) investigates the sonic possibility in their unique instrumentation and very different musical background.
– In 2018 Blæst&Bue interpreted their structural improvisation Syv Steder at Vibehus in Nykøbing Sjælland.
More information on the performers:
HENRIK OLAFSSON classical trained double bass player and composer with an background in beat music. For more than 30 years part of the Tivoli Promenadeorkester in Copenhagen and regular assistant to various Danish symphonic orchestras, Olafsson is also involved collaborations spanning a wide range of genre.
JAKOB DRAMINSKY HØJMARK composer and performer with an special interest in stagemusic, electroacustics, improvisation and microtuning.
Blæst&Bue is available for streaming and download from your favourite online store. Click for direct link to iTunes, Spotify, Deezer & Amazon.