RFR005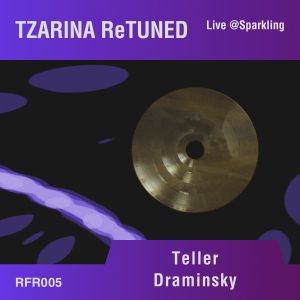 Live @ Sparkling
Jørgen Teller: LE BASTARD
Jakob Draminsky Højmark: microtonal midi keyboards and FX.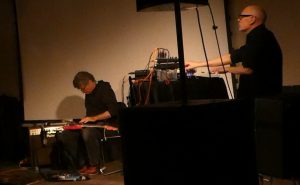 Recorded live in Copenhagen 2020 at the Sparkling Sound Festival Tzarina ReTuned documents a rare encounter between two performers who's collaboration goes back to the beginning of the 1980's spanning from street performance, multimedia dance/music events and intimate duo live concerts with improvised and composed music.
– Between the mid 1980's and the mid 1990's Teller and Draminsky regularly performed around Europe under the name Tzarina Q Cut.
The Sparkling Sound Festival promotes international sound-art and electronic music – since 2012. It has always moved. The first year the festival was held in CPH. Since then the festival has been in Athens, Aalborg, Aarhus and then again in several venues in CPH – often with performance and dance on the program.
More information on the performers:
JØRGEN TELLER  has a long career as electric guitarist, vocalist, electronic musician and performer. He released several records and participated in numerous co-labs.
JAKOB DRAMINSKY HØJMARK composer and performer with an special interest in stagemusic, electroacustics, improvisation and microtuning.
Tzarina ReTuned is available for streaming and download from your favourite online store. Click for direct link to iTunes, Spotify, Deezer & Amazon.