RFR004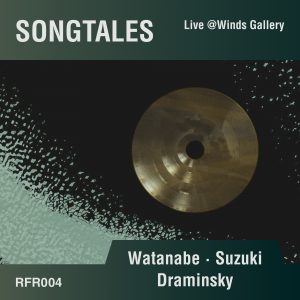 Live @Winds Gallery
Watanabe Jurihito / yxtem+: voice and laptop.
Suzuki Kentaro: double bass and electronics.
Jakob Draminsky Højmark: bass clarinet, sopranino saxophone and laptop.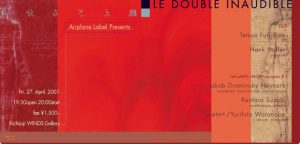 As part of a long series of performances evolving from Draminskys operatic installation project aN eMPTY sPACE, this album, recorded at Winds Gallery, in Kichijôji 2001 during  "Le Double Inaudible" by the Japanese AirplaneLabel documents a one time collaboration proposed by singer and laptop musician Watanabe/yxtem+.
More information on the performers:
WATANABE JURIHITO/ yxtem+ Tokyo based voice performer and laptop musician specialised in chant and electronic music, collaborating with visual artists and musicians from classical to noise.
SUZUKI KENTARO double bass player and composer based in Paris. Recording, composing and performing for a long list of international projects including film and fine arts.
JAKOB DRAMINSKY HØJMARK composer and performer with an special interest in stagemusic, electroacustics, improvisation and microtuning.
Songtales is available for streaming and download from your favourite online store. Click for direct link to iTunes, Spotify, Deezer & Amazon.