RFR006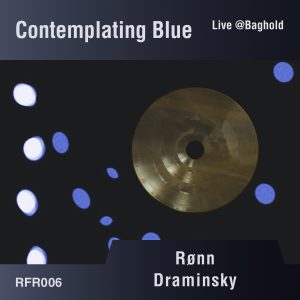 Live @Baghold
Christian Rønn: keyboard, objects and electronics.
Jakob Draminsky Højmark: electro-acoustic melodions and FX.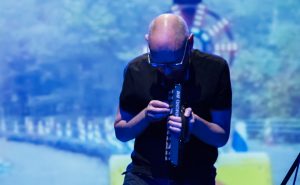 Recorded in 2016 at Baghold in Copenhagen during Salon de Printemps d'Holmgaard this album documents one of several occasions where Draminsky alone or in collaboration with other musicians used his 45 minutes minimal video collage Contemplating Blue as visual score for live improvisations.
– Contemplating Blue was originally part of Draminskys online project MoviesOnics and first performed live at the INFLUX festival in Barcelona 2015.
More information on the performers:
CHRISTIAN RØNN composer, performer and producer dedicated to electronic music, free music, non music & film music. Based in Denmark Rønn has an MA in organ from the Royal Danish Academia of Music and holds a position as organ player at Søborg Church in Nordsjælland while performing and recording with an endless number of artist from all over the world.
JAKOB DRAMINSKY HØJMARK composer and performer with an special interest in stagemusic, electroacustics, improvisation and microtuning.
Contemplating Blue is available for streaming and download from your favourite online store. Click for direct link to iTunes, Spotify, Deezer & Amazon.